Community
Table of Contents
Blog
Our blog is built with Planet, and you can follow it with Planet too.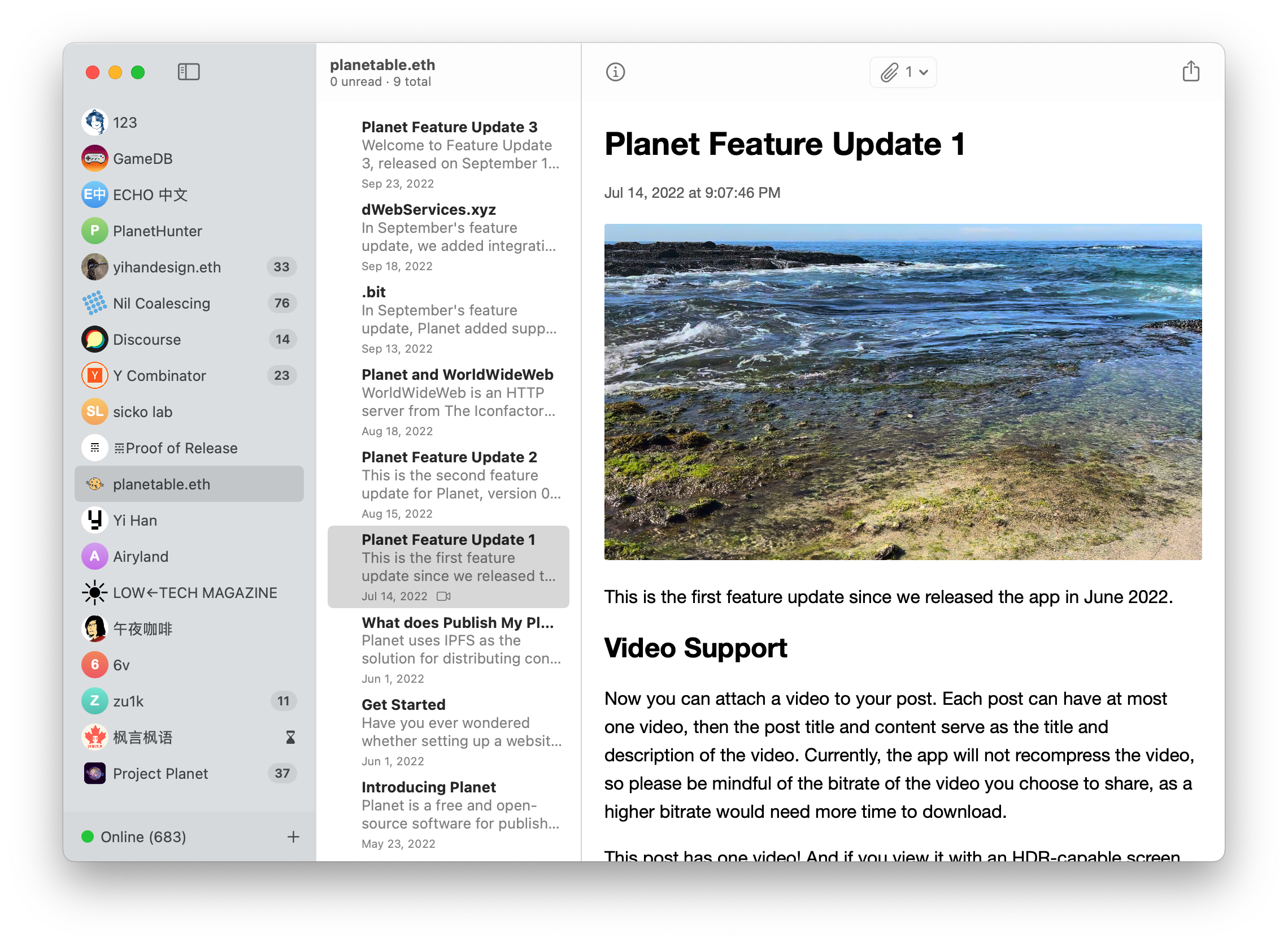 nfty chat
Connect and chat with Planet users, developers, and crypto frens. nfty chat is an awesome place.
https://nftychat.xyz/community/568aefe
GitHub
Planet and its sub projects are MIT-licensed open source projects:
Swift library for performing ENS queries: address, contenthash, NFT avatar, text records.
https://github.com/Planetable/ENSKit
Twitter
中文用户群
如果你说中文,欢迎加入在 Telegram 上的 Planet 中文用户群
欢迎在 Planet 里 Follow 我们的中文 Blog 网站 olivida.eth
如果你发现这个网站本身的问题,可以反馈到网站在 GitHub 上的页面: