Published Folders
Table of Contents
Publish Local Folders as IPNS
Easily publish local folders using the built-in IPFS node.

Find this feature in the menu under: Tools -> Published Folders
Once your folder has been successfully published, simply copy its IPNS for convenient sharing. Other Planet users will be able to load the IPNS with their local gateway.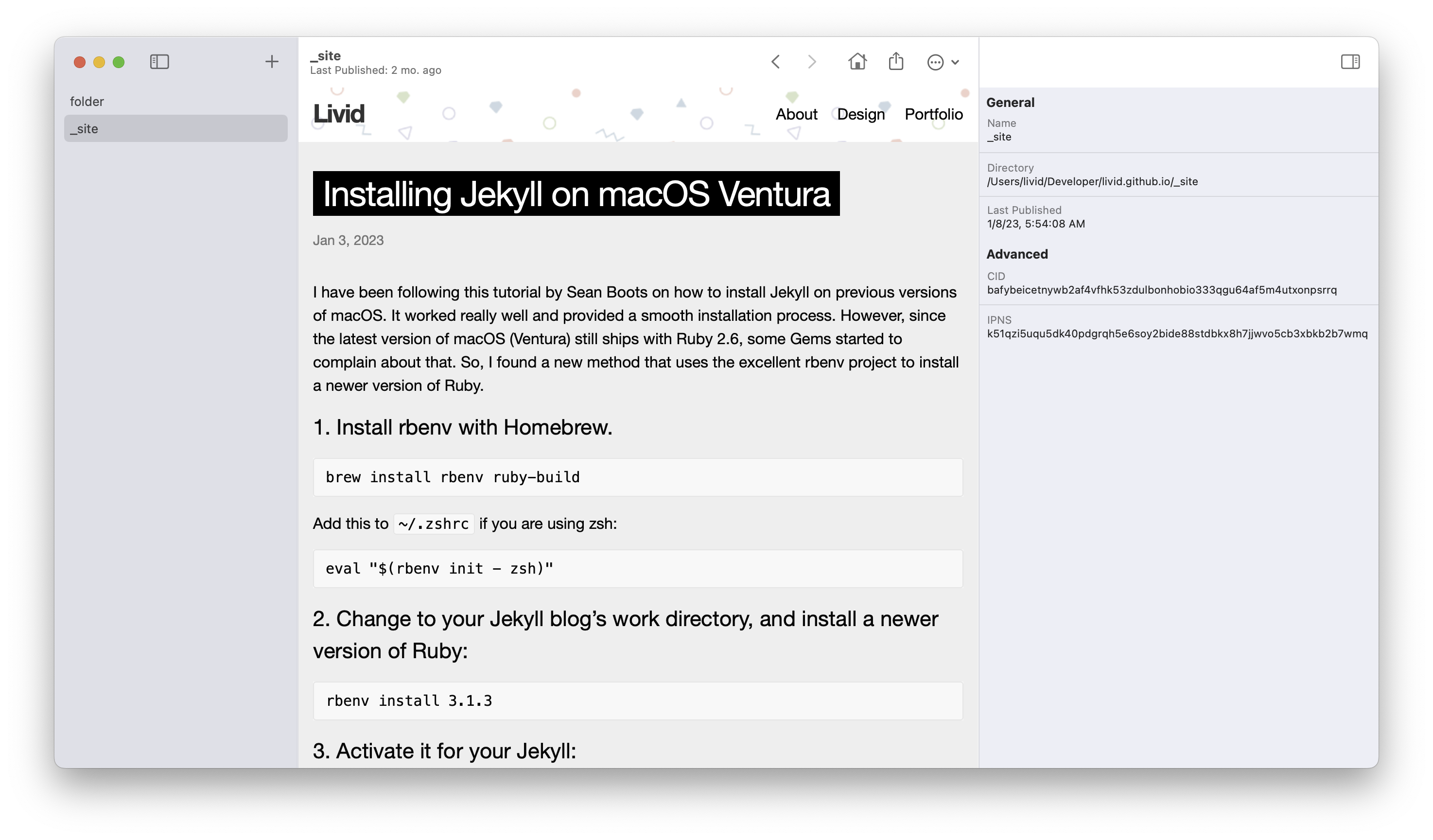 Working with Other Static Site Generators
You can use this feature to publish a static site built with a static site generator like Jekyll, Hugo, Hexo, or Zola. Just publish their build folder as IPNS. You can even enable Automatically Publish to monitor any changes and publish when a change is detected.
For example, here is a Jekyll site published as an IPNS: